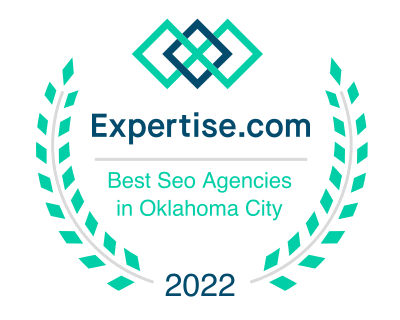 As we enter 2022, more business is being conducted online than ever before. It's an exciting time for the internet, and search engine optimization (SEO) has never been more critical. People are actively searching for your products and services. If they aren't seeing your business at the top of the search results, your competitors are the ones reaping the profits.
At Outpace, we connect you with these same people searching for a business just like yours. We do this through SEO, but our approach differs from most digital agencies. We approach SEO from an ROI perspective. We aren't just interested in ranking our clients at the top of Google; we ensure their website visitors convert. We do this by focusing on a multitude of variables that other companies aren't even considering. Our process has worked so well that we have achieved recognition across popular review platforms such as Clutch and Expertise.
We are excited to announce two of our latest awards. Clutch has ranked us Oklahoma's #1 SEO company, and Expertise has ranked us as one of the top SEO companies in Oklahoma. Our team is incredibly proud of these achievements, and we look forward to the continued success of our clients across these platforms.