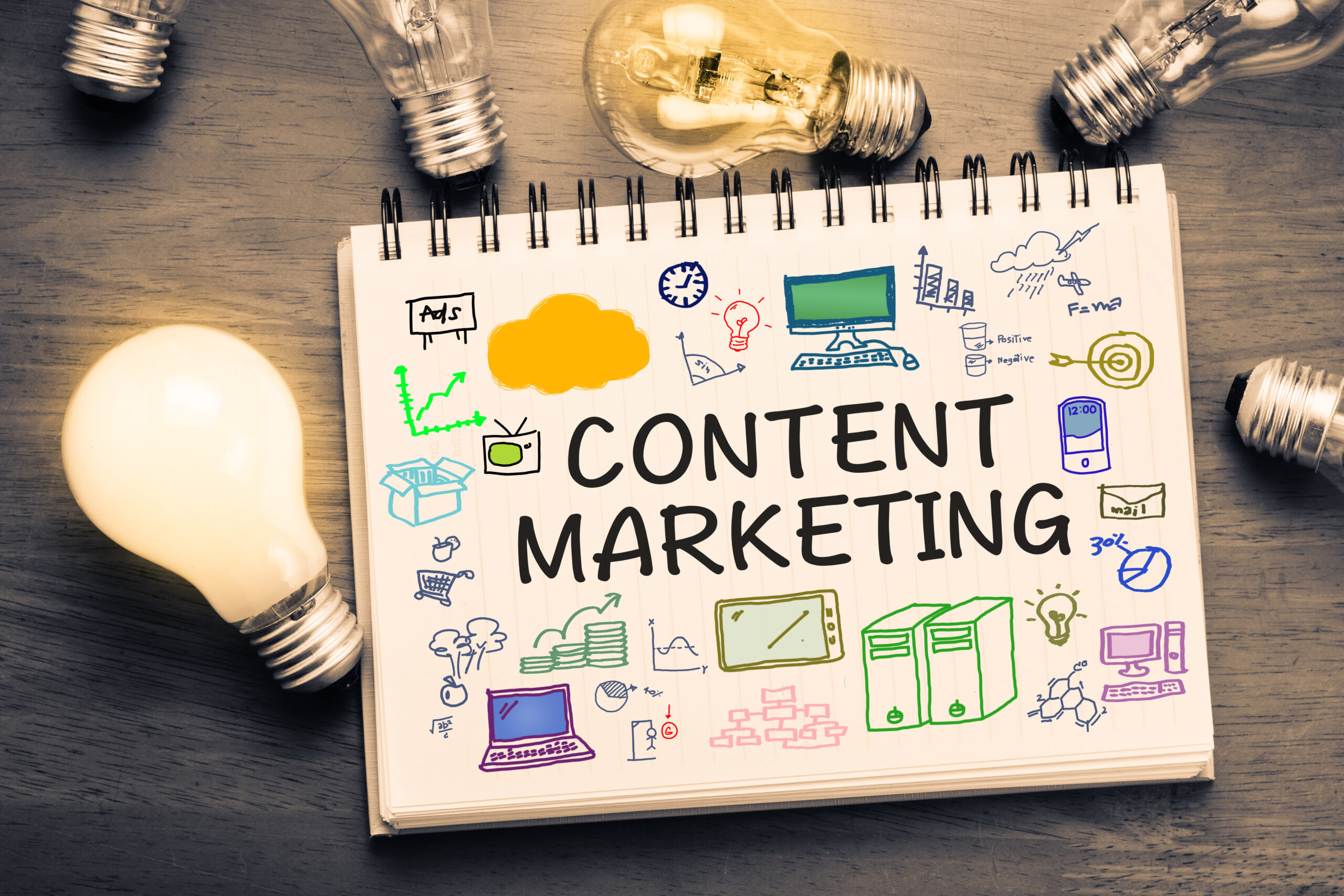 Yes, your content is probably one of the most crucial aspects of your website. But in the end, content is just content. Unless you market your content effectively to an audience, you are never going to get returns. Content Marketing is as crucial as writing content. And while content marketing focuses on getting your content out there, it also considers what to write, when to write it, and when to publish it. In short, your content strategy depends on your content marketing strategy. If you want to get the most out of your content, the right place to start is building a content marketing strategy. But building a content marketing strategy takes time and effort. If you find yourself at a complete loss from where to begin, start planning your overall goals. And here are a few examples of goals that are worth pursuing your next content marketing strategy.
Building trust and rapport with your audience:
This one is obvious. The primary goal of any content and content marketing strategy should be to build trust and rapport with your audience. This includes creating useful and valuable content that your audience likes and appreciates. The longer you keep doing this, the better it is. Putting out highly relevant quality content over time increases trust amongst the consumers as they get a sense of what it's like to work with your business and perceive your business as an industry leader. The sole reason why you are not seeing conversion is due to the lack of trust. And if you want to do something about it, start by putting out high-quality industry-relevant content regularly.
Attract new customers:
Another important goal that you must keep in mind is attracting new customers. While most companies focus on building a rapport with their existing customer base, they often ignore the fact that attracting new customers also requires an equally significant effort and investment of time and money. Your business cannot run on the existing customer base forever. It needs a regular supply of quality prospects at regular intervals. A good goal for any established content marketing strategy would be to attract new customers over time.
Explore the customer journey:
Exploring the customer journey helps you understand the paths taken by prospective customers to find your business. And more importantly, it enables you to find out about the roadblocks they face along the way. And once you know of the roadblocks, you can create content and deliver value in a way that eliminates the roadblocks. When you understand the problems of prospective customers, you know how best to help them. This could include guides, how-to, FAQs, or webinars, all designed to answer specific questions. While you are at it, also scan the market for any problems. What are consumers complaining about? This could be a great starting point for creating high-quality problem-solving content that also helps you rank in organic listings.
Illustrate the benefits:
Everything from finding new prospects to exploring the customer journey illustrates a simple thing: there is a problem in the market, and you can solve it. The only thing you need to do is illustrate why your solutions are the best way to solve them. This could include generating content along the lines of "10 ways you can solve your _____ problem" or "Why _____ is the best way of solving this problem." When giving solutions, make sure you do not just tell customers that your product is the best; you show it to them. This might include creating guides for the use of the product. As long as you are illustrating the benefits of your product to solve the customer's problem, you are good to go.
Overcome objections:
The market will rarely go in the way you want it to. Despite all your best efforts, there will be complaints and objections about your product. While most companies prefer to dwell on the good side of things and leave complaints all alone, avoid doing that. Listen to what the people are complaining about. If someone says that your product is too difficult to use, make detailed guides talking about how you can use the product in different ways. If someone is complaining about the price, talk about how a one-time investment can help them save money in the long run. Go after the objections and find how best you can soothe those complaints.
Deepen the loyalty of existing customers:
Up until this point, we have only talked about how your business needs new customers to survive and what you can do to ensure a steady flow of new prospects. But this doesn't mean that you get a pass to ignore your existing customers. The quality of a business is not measured by one-time sales but rather repeated sales from regular customers. Think about how you can alleviate the experiences of people who have brought them from you. Create friendly guides about how they can multi-purpose your product and get the most out of it. As long as you keep your existing customer base happy and satisfied, you will start seeing new prospects turn up on their own.
Content marketing has a plethora of benefits. An effective content strategy leads to new prospects, better relationships with existing customers, and more revenue opportunities from the same audience. It also helps you boost your brand's value in the market on different terms, including authority, thought leadership, and customer trustworthiness. And if you want a piece of the benefits, you need to start thinking about it the right way.