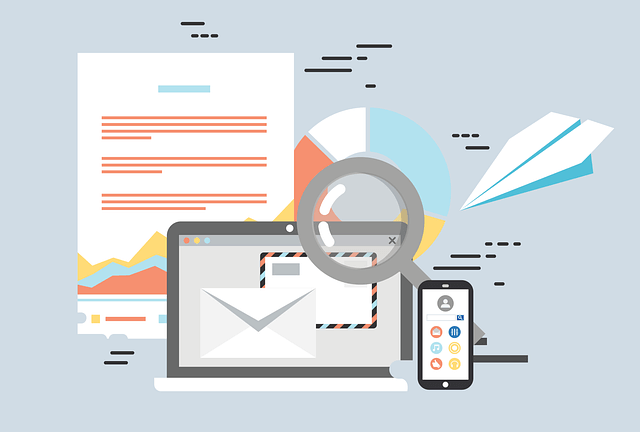 Whether to get prospective customers to open your email or for a click and a purchase, an email marketing strategy is integral to gaining a successful email marketing result. Your strategy may revolve around knowing your target audience or creating a personalized experience that drives sales. Whatever your end goal is, we have created the perfect guide for creating a successful email marketing strategy and how this strategy can improve your marketing campaign. 
What is an email marketing strategy?
An email marketing strategy can be defined as a set of processes that email marketers can identify, set up, and implement to communicate with their target audience. These strategies are implemented through email advertising channels and methods. Email marketing is one of the most effective marketing channels, and creating a strategy to fit the necessary ideals and goals is an essential process step. We provide you with the required tools and tips to up your game in your email marketing process. 
Where to start with your email marketing strategy?
Email marketing strategies can be a daunting task to take on. Whether your content marketing strategy is to build your brand, get that customer attention, maintain retention, or garner engagement, your strategies can all be very different or similar depending on the end goal. However, the first question to ask is where to start. Here, we provide a simple roadmap of what those initial steps in your strategizing process can look like. Once we have laid out these first steps, we detail the various elements within the strategies and how they can be approached. 
Set Your Goals And Means To Measure Metrics
The first thing you need to do is to set a goal for your email marketing campaign. What are the results that you are trying to achieve through the campaign? Whether it is to drive sales, increase click-through purchases, or connect with customers and inactive customers. You can set your goal according to what your result would be.
When setting a goal, follow the SMART rule, making your goal – Specific, Measurable, Attainable, Realistic, and Time-Bound. When you have placed your plan within these peripheries, you can set the metrics to calculate the results. This could include your click-through rates, engagement with CTAs, and more. 
Figure Out All You Need About Your Target Audience
Before we go anywhere with the strategy, you may hear this often, but the first thing to keep in mind is your target audience. We mention this first because of its importance and the simple result keeping your audience in mind can bring. If you have a customized approach to your strategy, then it has the potential to work. A generic strategy that does not consider the potential target audience differences can slack off in the initial phase itself. If you are personalizing your campaign and want a more niche approach, you may have to go beyond your audience's demographics. For this, a few simple questions must be asked : 
What are the preferences of your audience, buying habits, and behaviors?

What are their needs, and how are the interactions between the sales team and the customers usually?

What time schedules will be the most effective for sending an email?

What are the qualities that are unique among this audience niche?

What values do they lean towards? 

Social media and blog engagement among the customers
These questions may seem daunting in the initial stages; however, this approach requires time. Only after a few campaigns will you be able to put together this data and utilize it for further improvements to your campaign. So, frame these questions in the initial stages to get your campaigns' results and implement them further. 
Build An Email List
Getting subscribers that are interested in your content and have opted to get your emails or would appreciate your content is necessary. Whether you are trying to build an existing list of subscribers or you are focused on getting a new set of subscribers, there are various ways in which you can accomplish this. Here, we have listed the best possible ways to go about this. 
You can create a signup form on your website for anyone wanting to stay in contact with the content you put out from your brand. You can set up a pop-up on your website that collects data from manual signups that your customers can fill up. 

You can also create a simple sheet where anyone who comes in to look at your brand can sign up and learn more about whatever you are trying to sell through your brands. 

Another method includes using your social media channels to drive your email subscribers. Whether you may have a social media following, you can always drive your email subscriptions through your social media pages to gain more subscribers. 

If you are trying to engage your existing customers and want to gain subscriptions from them, holding an offer or a discount for an email subscription can be a smart idea. 

Another important thing you can consider is to make your email shareable across social platforms. If your content is valuable to your readers, this can be a great way to incentivize your content. 

A good landing page can be the deciding factor for your customers whenever you are working on an email marketing campaign. Creating a compelling landing page for your CTA's could drive your email subscriptions. 
Email List Segmentation
You have an email list of your subscribers, which is the perfect place to start your segmentation. Whether you have 100 or more subscribers, sending a generic email to all without customization may not yield the desired results. When you are strategizing for your email marketing campaign, segmenting your email list of subscribers according to their needs, wants, and preferences can be the key to getting results. A targeted email marketing campaign has a higher chance of reaching customers and getting the engagement you want. You can segment your email list based on various factors such as :
Time of engagement

Demographic

Location

Frequency of engagement 

Purchase history 

Position in the sales funnel

Interest in content and engagement

Review-based and more. 
Focus On Content
Once you have a segmented list of email subscribers, you get to customize your email campaign accordingly. Remember that customization and personalization go beyond names and sending emails with specific content; you must keep in mind that you are building a sense of trust with your customer base. You need to anticipate their needs and provide them with content that provides them with value for their time. So, sending them detailed personalized offers, discounts, content, and more can be all a part of your initial strategies to create a successful email marketing strategy. 
How do you create a good email marketing strategy?
Once you have a base to work on for your email marketing strategy, the most important bits come into play. How do you strategize for the most effective way to gain results from your email marketing campaign? We have already laid out the necessary steps to get to where you can start to build your email marketing strategy on, so we now focus on the steps to create a good email marketing strategy further. 
Define Your Personalization Boundaries
We have mentioned ways you can personalize your email content. However, personalization must also include setting boundaries. Personalized email content has a 29% higher rate of being opened and 41% higher chances of click-through rates; however, you have to be careful not to cross boundaries when creating familiarity with your customers. So, make good use of your subscription data and personalize it to the requirements, and not more than necessary. 
Use email marketing templates.
Email marketing templates can be an email marketing tool that provides both values of time and streamline the email marketing process. When using an email marketing template, you can personalize the emails without building an entire email from scratch. All the necessary elements are already placed within the template, including the design, CTA placements, images, brandings, and more. So, your email layout is also a part of the email marketing template, allowing you to focus on your content more. 
Use email automation
Having email automation set up can help you with your email marketing campaign. You can set up email automation through software to include email time stamps, subscriber actions, and other conditions that you can pre-set onto the automation. Examples could include an automated welcome email, which can be created with a pre-existing email template. Another example could be an automated newsletter email. Either way, having CRM with email automation set up could streamline your email marketing process, making it more efficient and providing the required frequency.
Create Compelling Content 
Your email content is just as much an important part of your email marketing strategy as anything else. A few key elements can help take that email marketing strategy to the next level. Here are some of the most important factors that we believe must be included in your email marketing content to ensure the best possible results from your email marketing campaign. 
Include short and engaging subject lines
Subject lines are the first thing your customer will have their eyes on when sending out your marketing email. So, take your time to frame a subject line that makes promises that will be delivered. You can create compelling subject lines by keeping them simple, straightforward, and, most importantly, short and appealing. Do not overdo it, and make sure you do not bait your customers with your subject line. It is one thing to impress and another thing to exaggerate. So, ensure your subject line aligns with your content and customer intent. 
Provide value to customers
Without the right content and value to your customers, the entire process provides no results whatever strategies you use. Your content can make or break the engagement, which can only be done by providing your customers with the value they are looking for. Whether this is done through anticipating their interests and needs, ensuring you are showing your presence and care, or more, content can be an essential part of your strategy. So, strategize your content accordingly to provide value. 
Check grammar
Ensuring there are no errors in grammar, content, and all parts of your email should always be your priority. As much as personalization goes a long way, so does making sure your content is error-free and ready for consumption. 
Do not overload the copy.
Your copy must be well-written and include all necessary information; however, that does not include a text-heavy jam-packed email. Though text-heavy emails can be just as relevant as ones with images, you need to ensure that your email is short and has all the necessary information with a guise of mystery that points towards your call-to-action. Provide your customers with content and ensure they do not get frustrated while consuming it. 
Include a call to action
A call-to-action is required in any email marketing campaign. Call-to-actions provide metric data, user engagement, and more. Including a well-intended and well-placed call-to-action in your email content is essential. 
A/B testing 
Whenever you are testing out your strategy for your email marketing campaign, it is crucial to test out more than one variation of your strategy. Whenever you have a segmented list ready, you can test between variables of email content and elements within your plan. You need to check the right metrics to ensure that your test results are compared and that the correct data is implemented in the campaign. 
Some of the metrics that you can use to measure the success of your testing can include: 
Bounce rate

Email signups

Unsubscription

Email open rate

Subscription rate
Leverage social media
Whether you have a long or short email list, you can always leverage social media to increase your email list. Moreover, you can also make sure your email campaign content is shareable across social media platforms to create more opportunities for your campaign's success. The most important thing is to link to social media without seeming too spammy. 
Re-engage with inactive customers
Last but not least, inactive subscribers need a different strategy to approach their interests and needs. If the content you generate at the moment does not cut, then strategize to engage inactive users with deals, offers, and other content methods to re-engage interests. Another important thing you can do is to try and find out whether the content is at fault or what the users have faced with losing interest in your email content. This can be done through surveys and more. Either way, showing that you care and providing inactive users with opportunities to re-engage with your content is important.
Next Steps: What happens after your email marketing strategy is ready?
Implementing your email marketing strategies may get you the expected results, but you must always revisit your strategy and remember to incorporate some key elements into your plan.
Broaden your focus and always ensure you are looking for ways to improve your strategies. Implement your testing results and provide your customers with the best possible content. 

Be creative with your marketing strategies and look for ways to differentiate your content without being too over the top. 

Current trends can be a good place to tap in with your customers, especially when unsure where to start your content marketing. 

Track metrics and use your data to provide customers with the best possible experience.